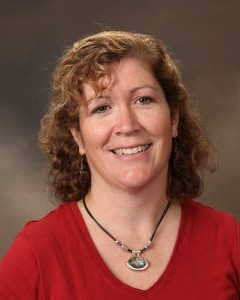 Hi, my name is Karen Kozkowski. I have worked in many different roles and with multiple ages of children since joining the staff of CCLC in September of 2006. I am currently working as the Program Director where I hope to make a difference in the lives of the children, their families and my amazing co-workers. We really do have great teaching teams in each building and we try to make every day an exciting learning adventure.
I've been working with children since I was a child myself. My family raised foster children and we ran an in-home childcare since I was four years old. I earned a Bachelor's Degree in Elementary Education and I'm just shy of a Master's Degree in Early Childhood Education. I put that education to use by teaching in the classroom for over twelve years (preschool – 3rd grade.)
Children have always amazed and fascinated me, perhaps because I am a child at heart with many interests to explore. I know I have learned more from them then they have learned from me. The same can be said of my own children. I am delighted to be the mother of three grown-up daughters.
I feel so blessed to be working with such an awesome staff and it is a privilege to partner with parents to provide a positive early childhood experience for the precious children that attend CCLC.