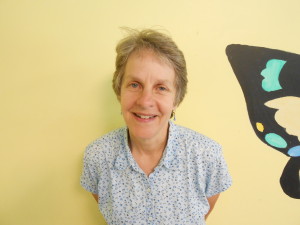 Hi! My name is Lynn Barr, and I am pleased to join the Children's Creative Learning Center.
I retired from the public schools after 28 years working as a speech-language pathologist. I have a Master's Degree in Speech Pathology, and a Michigan Elementary Teaching Certificate with Endorsement in Special Education: Teacher of Speech and Language Impaired. I also have a Certificate of Clinical Competence in Speech Pathology from the American Speech-Language-Hearing Association.
I live in Milan, Michigan in a home designed by my architect husband, Keith. I have two awesome children: Whitaker, who is enrolled in college and Zachary who is working as a financial planner in Ann Arbor. I also share my home with two lovely and loving English Setters.
During my free time I often go for long walks down the country roads near my home. I am a dedicated spectator at the soccer games played by my younger son. I try to meet up with my older son at least every couple of weeks for dinner and a catch up. I am an avid reader. I also spend a lot of time preparing vegetarian fare as I am a firm believer that, "You are what you eat."
I love working with young children and watching their development. I think that children learn best from playful interactions with significant others. I hope to be a significant part of Children's Creative Learning Center!