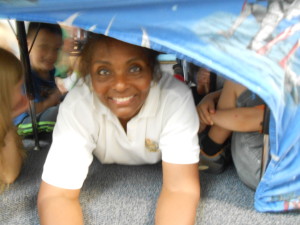 Born Patricia Adella Wade, I was the fourth of 5 siblings, all girls! My sisters have always been a blessing to me. I have been blessed with two very responsible, kind children of my own: Danielle and Otto, and two beautiful grandchildren, Markus, and Layla Grace.
In my early years, I knew I wanted to be of service to people, and was always teaching something or someone! Upon receiving my degree from Indiana University, my teaching career began in 1974, in Colorado. I married and moved to Canada in 1982, where most of my formal teaching experience took place. Whilst there, I taught students from pre kindergarten to year 13. I was blessed to have taught a year in England, before moving to Michigan. I have most enjoyed the children, and the quality people I have met along the way. Many wonderful educational experiences both in and out of the classroom were afforded me, and have aided me in my growth and understanding of education and children.
 I am having a wonderful time getting to know the children, and am most happy to aid in their growth and development. Please, should you have any questions or concerns regarding your child, I am here to help. I look forward to meeting you in a more formal capacity.